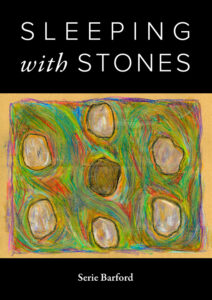 In Sleeping with Stones, beloved Pasifika poet Serie Barford navigates seasons of grief. As she moves through autumn, winter, spring and summer, she traverses the pain, anger, longing and heartache of losing a loved one in poetry that is both steely with resolve and exquisitely tender.
Serie Barford is one of New Zealand's leading voices in contemporary poetry and has been a pioneer for Pasifika women poets since the late 1970s. She has published four previous collections of poetry.
978-0-473-57618-9, 148mm x 210mm, pb, b&w, 77pp.
Release date: 17th July 2021