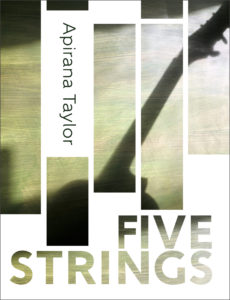 Mack is a larger-than-life street philosopher and Puti's a former gang member looking for something more. Together, they're at the bottom of the heap. They live out their lives in a haze of smoke and alcohol, accompanied by a host of other characters scraping by on the fringes of society. Will any of them be redeemed? A poignant and humorous love story.
Apirana Taylor (Ngāti Porou, Te Whānau-ā-Apanui, Ngāti Ruanui, Te Āti Awa and Ngāti Pākehā) is the acclaimed author of two novels, six books of poetry, three books of short stories and two books of plays. He is also a musician, storyteller, actor and painter who tours nationally and internationally.
ISBN 978-0-473-38948-2, 150 x 230mm, pb, b&w, 246pp.
Genre: Novel
Release date: 17 May 2017
This title is now also available as an ebook in both the Amazon Kindle and Kobo stores.
"This powerful, idiosyncratic novel follows the damaged, dysfunctional lives of Mack and Puti on the streets of an anonymous grimy city." –David Hill, NZ Herald.
"Taylor's chief skill is in making the lasting bond between them [Mack and Puti] convincing." –Nicholas Reid, NZ Listener.