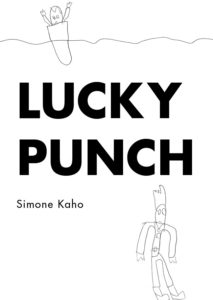 Lucky Punch is a love story set in tiny natural worlds sheltering from the encroaching urban dystopia of 1980s Auckland. In lyrical prose poetry, the author draws you into a beguiling world where wildness prowls the neighbourhood.
Simone Kaho is a New Zealand poet with Tongan ancestry, part of a new generation of Pasifika voices. She lives in Auckland.
ISBN 978-0-473-36751-0, 160mm x 225mm, pb, b&w, 88pp.
Release date: 26 November 2016