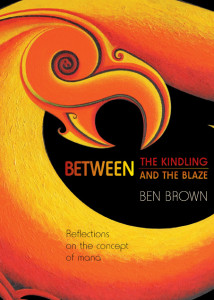 A collection of poetry and short prose pieces exploring the concept of mana. Completed on the Michael King Writer's Centre Māori Writer's Residency 2011.
Ben Brown (Ngāti Paoa, Ngāti Mahuta) is a writer, poet, performer and award-winning children's book author. He lives in Lyttleton.
160 x 225mm, pb, b&w, 10-track audio cd, 50pp.
Release date: 2 December 2013
*Anahera charges $3.50 postage for books sent out within New Zealand, and $10 to all international destinations. If you are purchasing from overseas please make sure the correct shipping cost of $10 is entered in the shopping cart as the cart defaults to $3.50.
"With scant collections by Māori writers making an appearance in New Zealand's poetry scene, this book is an important arrival." —Paula Green, NZ Poetry Shelf.
"This is a genuine, generous, soulful anthology: warm yourself in front of it." —Drus Dryden, Bookseller's NZ Blog.
"This collection is described as a reflection on the concept of mana. It has an authority of its own – it  takes mana to take on such a topic, and Brown establishes quickly that he is the right one to do so." —Sarah Dunn, Nelson Mail.